Back-to-blogs
How to get a job in yachting?
Posted-on April 2021 By Marcela de Kern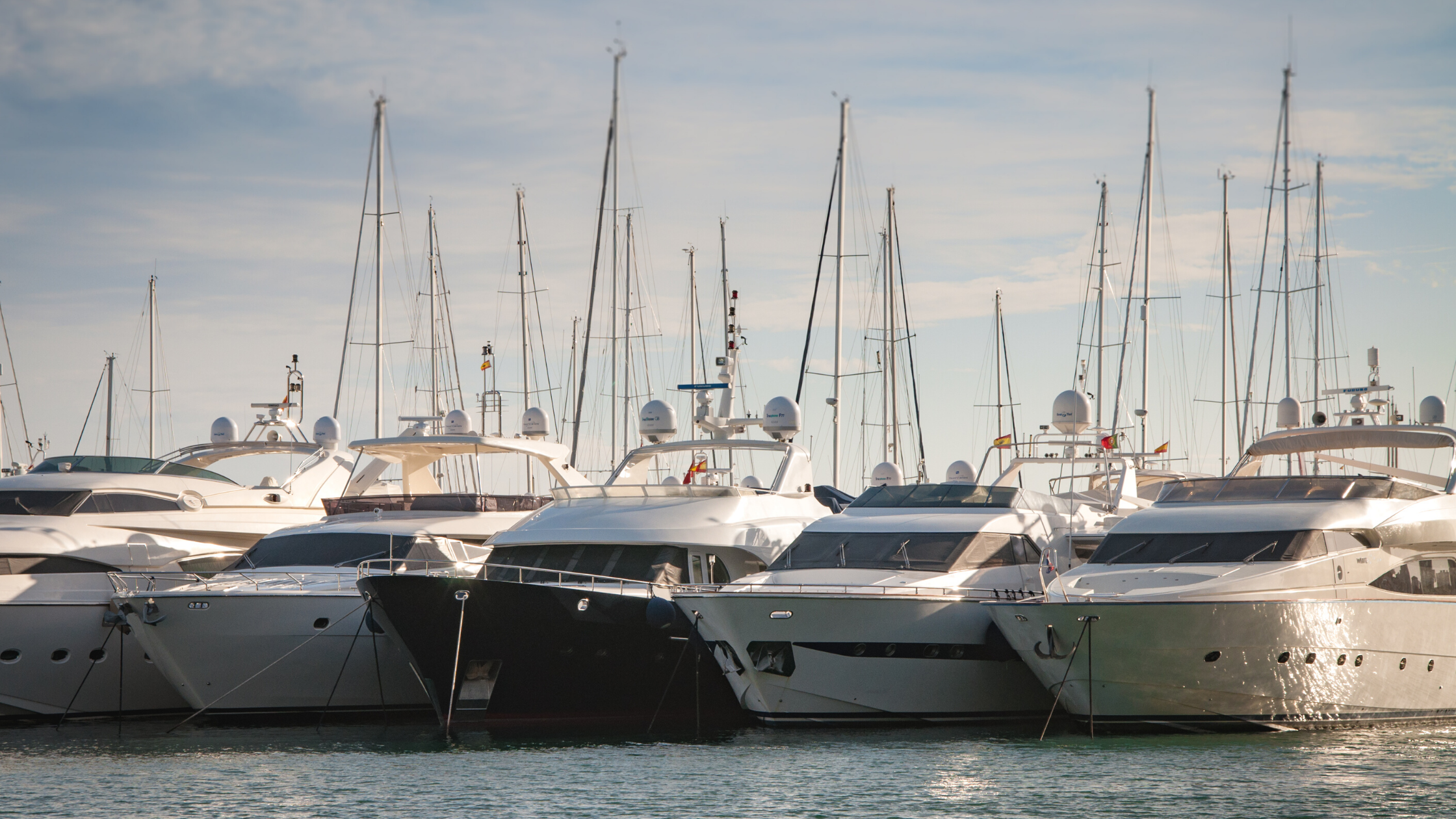 LAND OR SEA?​
First things first, when we say "get a job in yachting" we need to differentiate between a Land Based vs. Crew Onboard. This article is mainly for land-based (shore-based) professionals, if you want to get a job onboard a yacht we invite you to download this e-book The Superyacht Crew Book which is full of information on roles onboard, life onboard a yacht, how to get a job, tips for career advice.
​
Wet to dry feet – crew moving to land based roles
If you are moving from a career on yachts into a shore-based position the first thing to consider is that the information and structure of your CV is very different for a shoreside role. You need to spend time translating everything that you did in your role on-board into shore-based language. We get sent a number of crew CVs for shore-based roles that are not fit for purpose. Other things to consider are that pay will usually differ and tax will probably be applied to your take home pay.
​
It is also important to point out that when applying for a shore-based role you need to be able to identify why you are relevant for that role and that's usually based on your skill set, your personality as well as your knowledge of the industry and your experience working on yachts.
LAND BASED
For land-based professions, there are many roles in the industry! Depending on your skills and background, you can narrow down which filed you want to specialise in. Here are just a few:
Yacht Design (exterior and interior design)

Naval Architecture

Engineering

Yacht building

Shipyard supplier

Yacht Management

Brokers (sales or charter)

Refit shipyards

Yacht Agents

Marinas

Classification societies

Flag state

Maritime law

Family office

Yacht media (magazines, digital, events, etc)
POSITION
Within the above mentioned professions you can choose anything between technical to commercial roles.
If you are new to the industry, starting work for a media company is a great foot-in- the door strategy because you get to network a lot and meet a lot of people from various backgrounds.
LEARN ABOUT THE INDUSTRY
Our first recommendation is to invest in your knowledge, because knowledge really is power! There is nothing worse than being the one in the room who has nothing to bring to the table. Knowledge will give you confidence to succeed in this industry. If you are serious about your career in yachting you need to speak yachtie, learn all the vocabulary, understand the entire industry holistically from yacht design to operations onboard.
​
Here are some resources to help you get started:
Download the Free E-Book About Yachting Vocabulary
​
Courses:
Enrol at the Yachting Masterclass
​
"There is so much great content online for free and its all there for sharing – including articles, podcasts, audiobooks or e-books. Wherever possible, I make sure I find the time to listen to positive content on leadership, even if its 5-10 minutes at a time in the car, or when I'm walking to work. I make a conscious effort to use this time to self-develop as much as I can, and I find its an efficient way to develop as a leader during my busy schedule"
​
James Ward - CEO and Founder of Marine Resources
​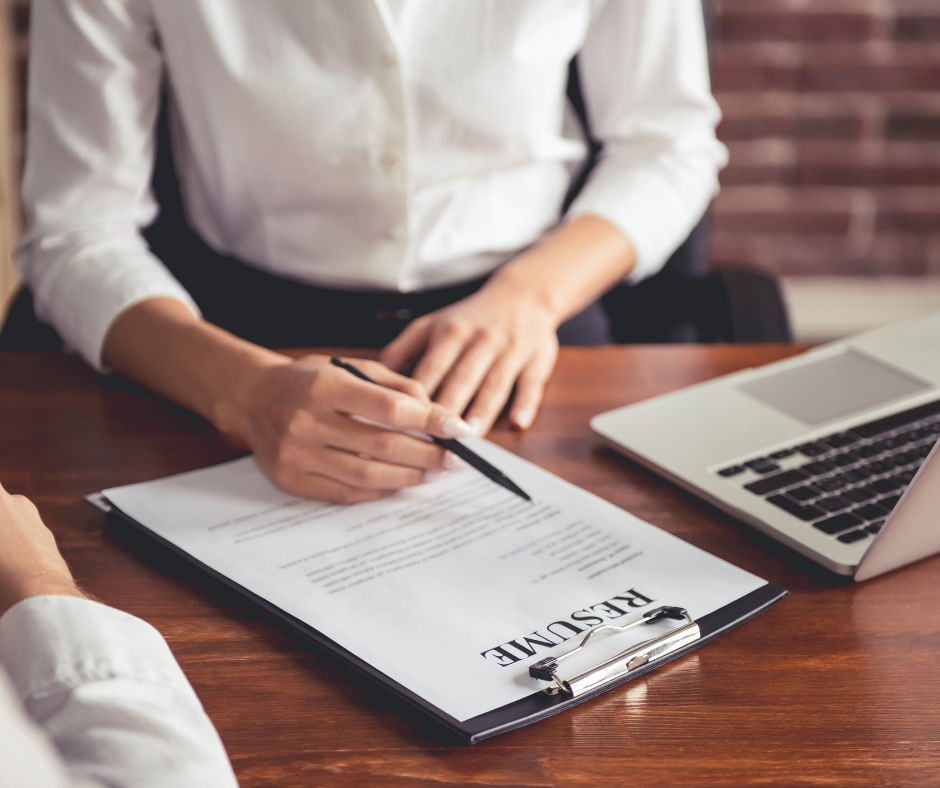 ​
SOCIAL MEDIA
The good thing about social media is that you can decide on what "input" you feed your mind, the podcasts you listen to, the videos you watch, the people you follow can inspire you, teach you something new and motivate you to become the best version of yourself, so make sure to choose wisely.
Watch videos from David Seal on YouTube

Follow @onboardwithMarcela

LinkedIn is a great place to learn, did you know you can follow hashtags? Like if you follow #yachts #yachting #yachtbuilding, every time someone posts about the subject you will get notified. Following @onboardwithMarcela you will find a lot of insights and educational posts about the industry there, so connect with Marcela on Linked-in.

Blogs read blogs like:
- A day in the life of a yacht sales broker from Burgess in London.
- Life as a female broker by a sales broker in Monaco.
- If you never been on a yacht before, make sure you know the yacht etiquette protocol before going onboard.
- Tips for yacht designers on building your portfolio.
- Employers are also looking at your social media so make sure you know how to keep your profile attractive.
​
NETWORKING
In this industry it's not about "what you know, but who you know". Knowing the right people can help you land a job! Join associations like Young Professionals in yachting, where they organise monthly events and is a great place to learn about other professions and get contacts to build relationships.
Attend boat shows, they are a great place to understand the entire industry, they are also full of events where you can meet all different type of people. Hereby, we share with you some tips for visiting a boat show.
Moreover, always check online calendars to attend yachting conferences, seminars, events. Even online nowadays there are so many virtual events happening like on Clubhouse.
FORMAL JOB HUNTING
People need to approach a career or a job in yachting on the shore-based side like any other industry, because it's quite a unique industry. People tend to approach getting into a shore-based role a bit more informally. Yachting industry businesses are still businesses, they still want people to take the process seriously. They want professional people that can add to their businesses. Get your CV reviewed by a professional.
We share with you some of the most recent job interviewing tips:
Cross-Industries Synergies
If you're coming into the industry from another sector, you need to be able to really translate your language of your previous experience or help the industry understand why you are relevant.
The industry likes people who know the industry already and have experience in it. So, if you are going to be transferring you need to show a level and understanding of the industry and how it all works.
​
Invest in Personal Development
Invest time in yourself in training and development for shore side positions and come with a realistic mindset that you might have to take one step back before you take two steps forward.
​
THE YACHTING CULTURE
Yachts are the most expensive asset an UHNWI*can own. The culture of the industry is very high-end with 7 stars service, so you need to hold those values personally. You need to approach everything that you are doing in your application or your interview process recognising the importance of these factors within the industry, whether you are going into B2C role where you are directly working with the end customer or a B2B role for a company making a product or piece of equipment which sells into a shipyard, or whether it's a shipyard dealing directly with an end customer. Those qualities and those values are the same throughout all types of businesses. A lot of people tend to come from outside the industry, approaching with a culture and mindset that is relevant of their previous industry. They've got to come around the yachting and superyacht culture of things.
*Ultra High Net Worth Individuals
​
Key outtakes:
Getting a job in the yachting industry is same as any other profession

Work with recognised recruiters

Have a strong CV

The CV needs to be relevant

Make sure your LinkedIn profile is fit for purpose

Be prepared to go through a proper interview process

People do check social media profiles so be aware and prepared
Working on yachts in the past or knowing about yachts doesn't necessarily guarantee you a job in the role. People need to be realistic.
​
GET SUPPORT
If you need further support in answering questions about the industry or simply need someone to take a look at your CV ensuring that you are on the right track in applying for shore-based roles, get in touch with our team. Recognised as the number one Talent Partner by some of the biggest brands in the industry, we offer comprehensive market knowledge and expertise across multiple sectors in the marine industry.
Get in touch: hi@marineresiurces.co.uk or call +44 (0) 2380 633 399
Read this Q&A with Founder and CEO of Marine Resources - James Ward on marine skills shortages.
​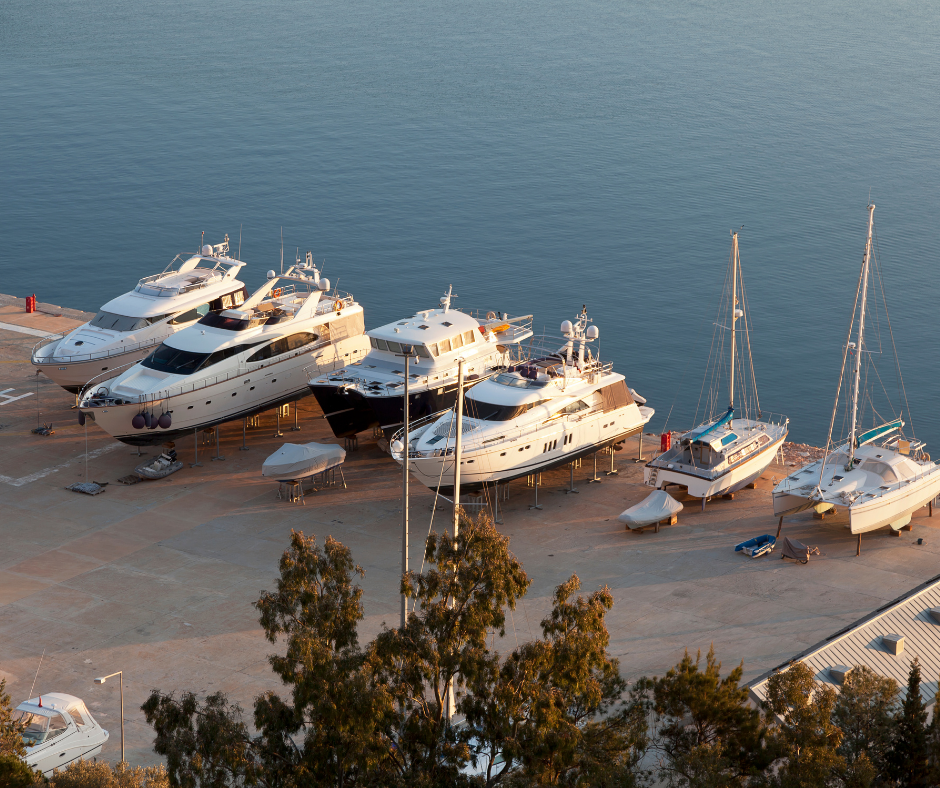 ​