Back-to-blogs
4 tips from industry professionals on creating a winning design portfolio at any level that you've never seen before
Posted-on December 2020 By Alisha O'Flanagan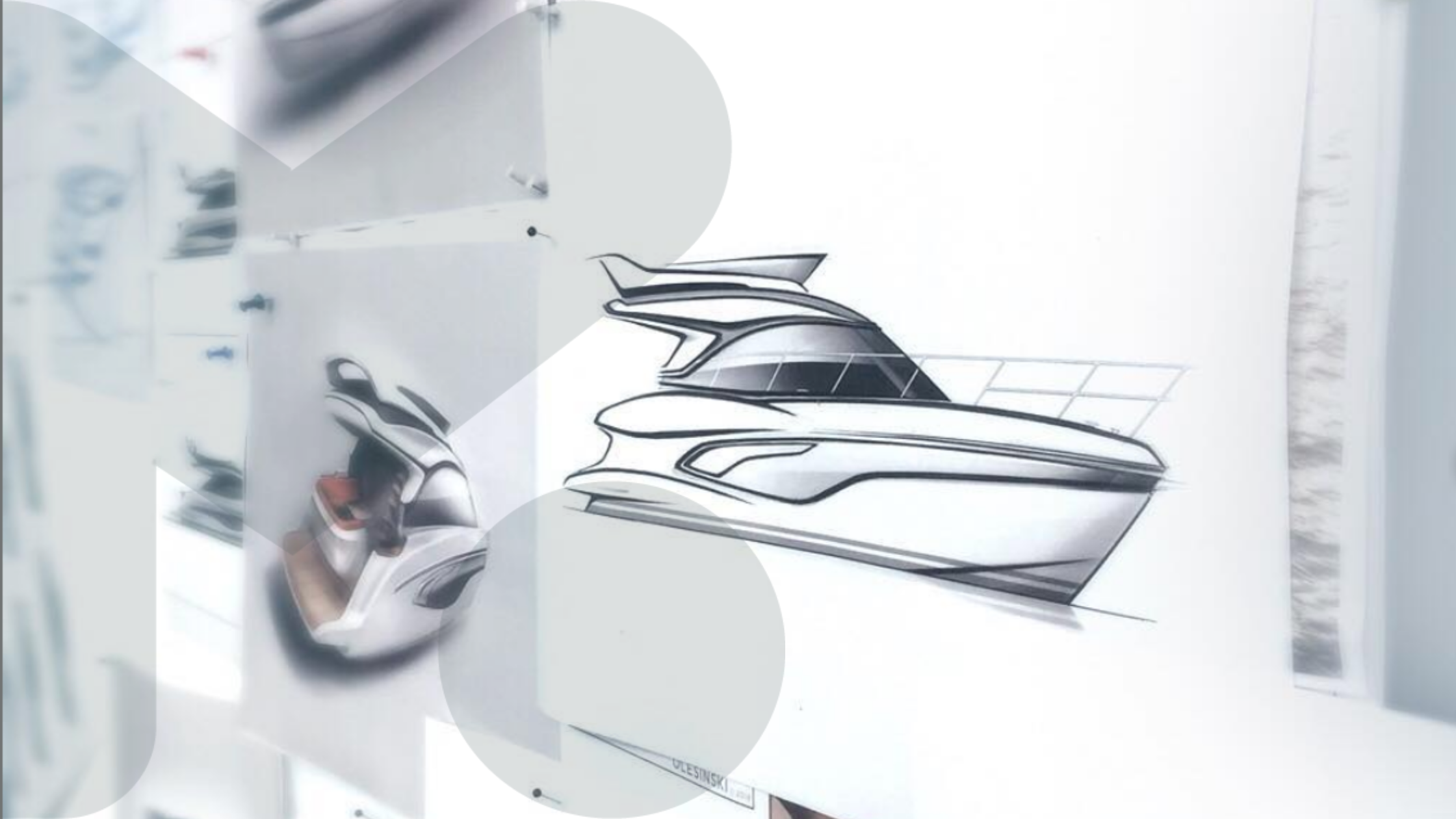 ​Over the last couple of months of 2020, I have been on a quest to bring advice from industry professionals to candidates on creating the best portfolio possible. As a recruiter, I always get asked for tips and recommendations from individuals at every level on how to build their portfolio successfully. While there are many blog posts and tutorials out there, with the Junior Designer in mind, there is little information to support individuals as they progress through their career.
​
What is a portfolio:
​
A portfolio is a powerful tool for an individual looking for the next step in their career to promote themselves to a new employer. The eternal question is what makes a portfolio "successful"?
Courtesy of some of the top designers in the industry, I have been able to put together a checklist for you to create a truly successful portfolio. Whether you are a Naval Architect, Design Engineer, Interior / Exterior Designer, this post is the perfect place to start when creating or updating your portfolio.
1. Get your design portfolio content right!
Content is the most important feature when creating your design portfolio, so make sure you nailed the following elements:
1) Demonstrate that you have solved a problem – Don't get caught up in only putting in aesthetically pleasing images, especially where your role is more technically bias.
2) Show a broad range of skills – Hand sketching included! Don't assume a certain skill isn't relevant just because it's not utilised in your current role. It can also become boring if you are repeating the same skills throughout (even if it is on different projects).
3) Add some narrative & make it relevant – Ensure it is clear what you have and haven't contributed to a project and add more context to the design process.
4) Stick to a structure – Make sure your portfolio flows clearly, chose a format and stick to it throughout. A common structure is showing a few projects going through their design lifecycle, this will also make it easier to demonstrate your design repertoire.
5) Avoid over designing the layout – Don't over design the graphical layout and create a distraction from your body of work. If the designs are good, you don't need to overcompensate. Keep it clutter free with breathing space for your work to shine through.
​
2. Keep it short & concise
There is no right answer to the ultimate question "How long should a portfolio be?".
Yet, one consistent piece of advice which has been passed on is to ensure your portfolio can be sent in an email. If you have to use a WeTransfer link it is likely your profile will be lost after the 14 expiration date, companies are busy and often forget to save it to the desktop.
​
It is important to consider companies don't have time to wade through 40+ pages of your projects, and it also demonstrates you aren't able to assess your own work to choose a selection of the best. Keep it short and concise, and you can always have a larger, more detailed portfolio which you can take to an interview or share at a later date if needed, or a company wants to see more details about certain projects.
​
3. Demonstrate you understand the company
As a Designer you should understand the importance of knowing your market, keeping up to date with designs on trend and also keeping a close eye on the competition. If you are applying to a company, ensure you have done your research. For example if you are a Designer sending your portfolio which only shows your exteriors work, when said companies work is 80% interiors, it doesn't send a good impression. Understand their DNA, their successes and show what your skills can bring to the team.
​
It's important to remember, just because your skills might not match the company right now, it doesn't mean you shouldn't speak with them. In fact, quite the opposite, this is your chance to show your research, explain any fall shorts but also share that you bring something else in abundance which they might be lacking. Stress you are keen to learn, the most successful Designers continue to evolve and learn, and what makes them successful is their humility and their ability to learn from everyone, even the more junior members of the team.
4. Go the extra mile
It is very likely you aren't going to go to any offices with a hard copy of your portfolio in hand to give to a potential employer, instead you are going to send it via email (no WeTransfer link required). The reality is, companies want to see something which has been aimed specifically at them, rather than a generic portfolio and email which has been sent to every design team in a 100 mile radius. Put some effort into the body of your email. A covering letter isn't always necessary but a well worded email explaining why you want to work at company X and how you can be an asset to the team goes a long way.
​
Finally, don't underestimate the power of a phone call, call beforehand so you know where your accomplished body of work is going, and it doesn't sit in info@ for months. I'd also recommend a call after to ensure they have received it, ask for feedback even if they say they aren't hiring as it is more likely they will remember you when they do look to hire.
To discuss your next career move in Design contact Alisha O'Flanagan.​
​
Download the free Portfolio Checklist for Designers by entering your details below:
​
​
​
​
​
​​