Back-to-blogs
The Top 5 Eco Friendly Superyachts in the World
Posted-on November 2021 By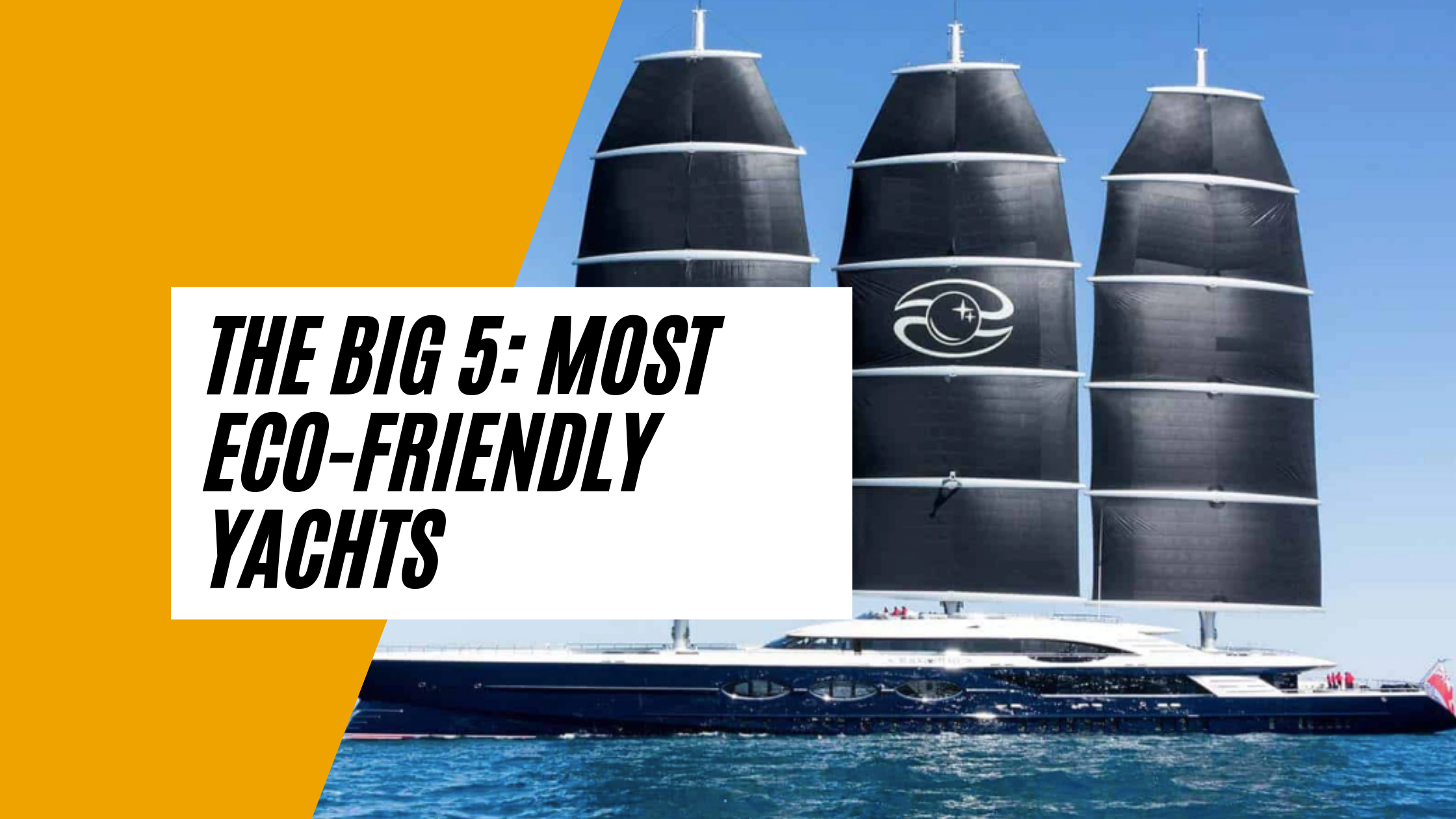 ​
​Conservation of our oceans is crucial to the future of the marine industry and for all ocean-loving yacht owners. This innovative industry's advancements in green technology bring promise to the protection of our waters and are paving the way for industries in many other sectors. From electric motors to waste heat recovery systems, new developments in naval architecture and design are enabling superyachts to reduce their impact on the environment.
​
More and more yachts are being built with this green way of thinking as a core feature in its construction and here is a selection of five of those eco-friendly vessels.
​
BRAVO EUGENIA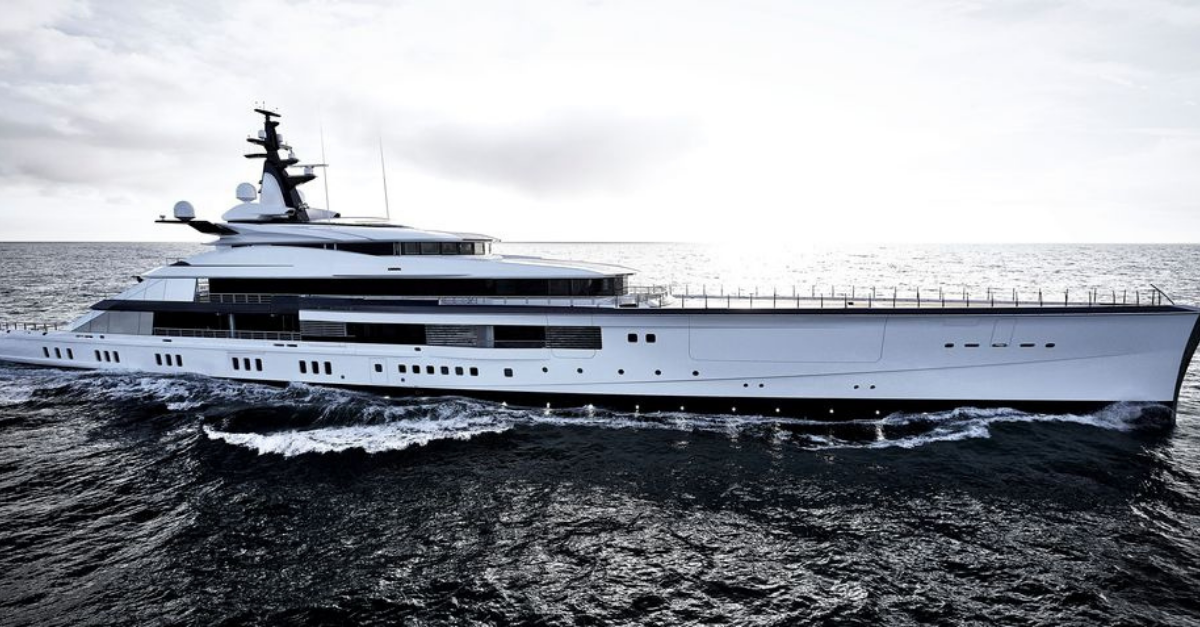 Despite her size, the 109metre Bravo Eugenia is an energy-efficient superyacht. Bravo Eugenia is the first yacht to feature Lateral Naval Architects' innovative new LIFE design, meaning: "Lengthened, Innovative, Fuel-efficient and Eco-friendly." The shipyard has created a balance between the yacht's weight, power, technical areas and interior, with a sleek exterior that increases her aerodynamics.
​
Equipped with a waste heat recovery system and powered by a hybrid propulsion engine, with electric mode capabilities and an integrated battery, which allows for her to have a 30% decrease in fuel consumption compared to other vessels in her size category.
​
📷 Yacht charter fleetfl
SOLO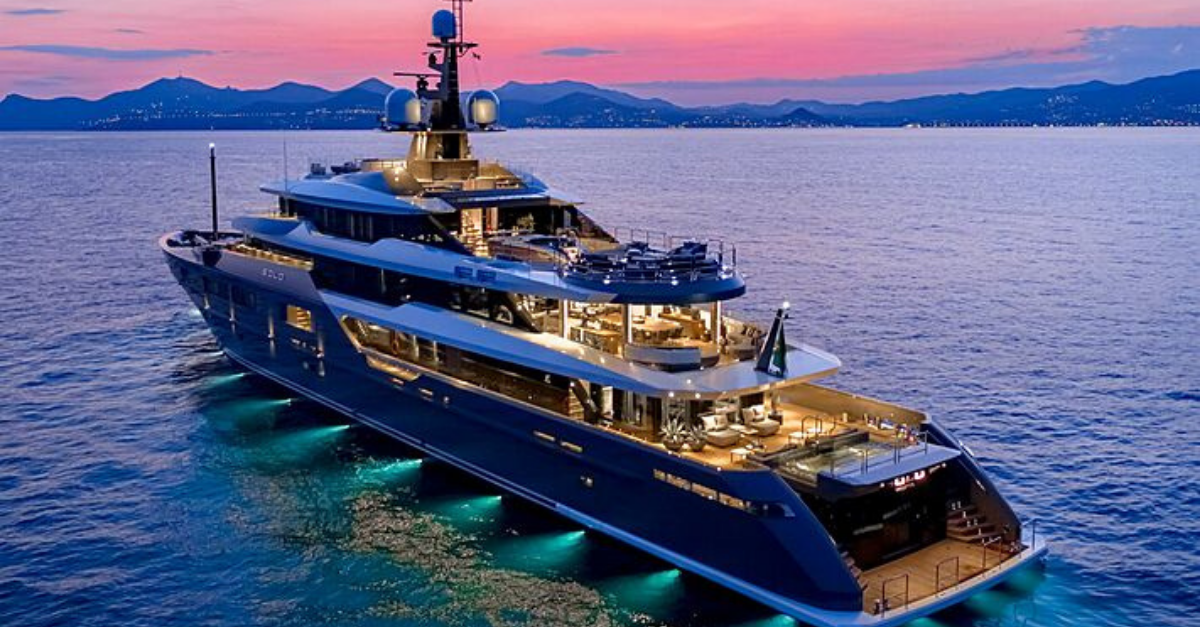 Solo is a 71.9-metre superyacht, delivered in 2018 by Tankoa shipyard and one of the first vessels to comply fully with the International Maritime Organisation's Tier 3 regulations to reduce water pollution. Constructed with nearly half the internal volume of other yachts in her class, Solo is more fuel-efficient and has a reduced carbon footprint. She also contains one of the most environmentally friendly exhaust systems available, and that is more commonly found on cruise ships.
​
Because of all this, Solo was awarded the Green Plus Platinum notation, the highest level of environmental certification from the RINA society.
​
​📷 SuperYacht Times
BLACK PEARL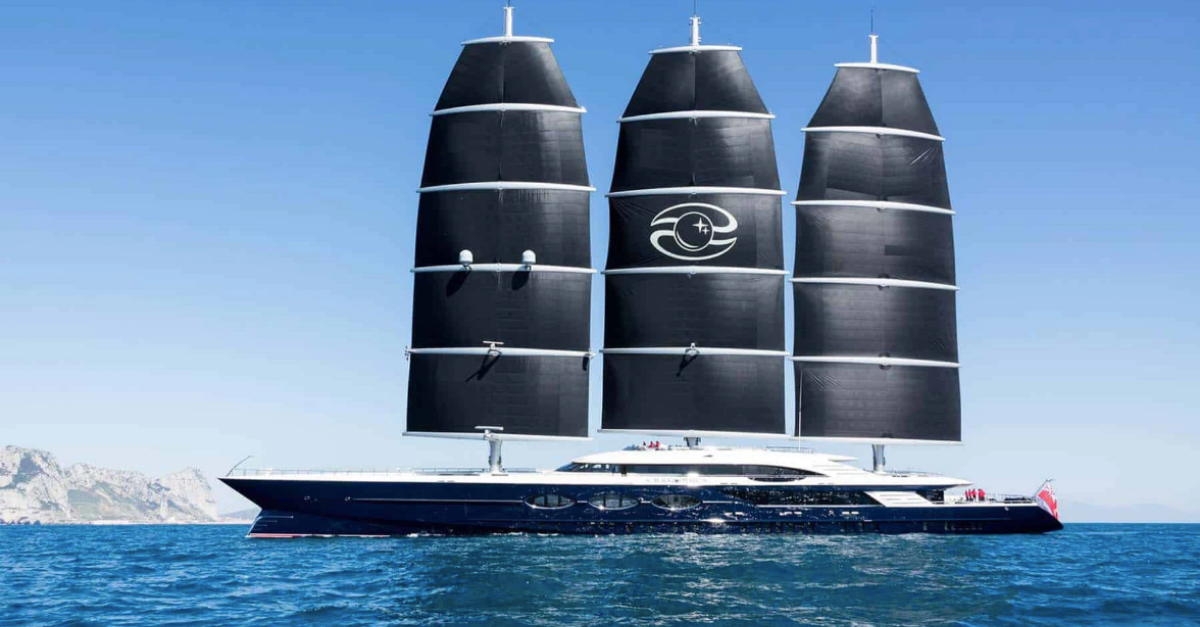 The 106.7 metre Black Pearl has been awarded the 'Sailing Superyacht of the Year' for 2019. Built by Oceano in 2016, she is the world's largest sailing superyacht, capable of reaching speeds of up to 30 knots under sail and with a top cruising speed of 17.5 knots by motor.
​
The Black Pearl is believed to be capable of crossing the Atlantic using only 20 litres of fuel due to advanced regenerative technologies such as the ability to generate electricity using its propeller, effectively acting as a turbine.
An additional power source is the fabric of her 2900 square meter sails being made of solar panels, allowing the superyacht to generate electricity while sailing. None of this energy goes to waste on the Black Pearl as she can store any surplus with her large-scale batteries and heat capture technologies.
​
📷 Morgan Yacht & Ship
ETHEREAL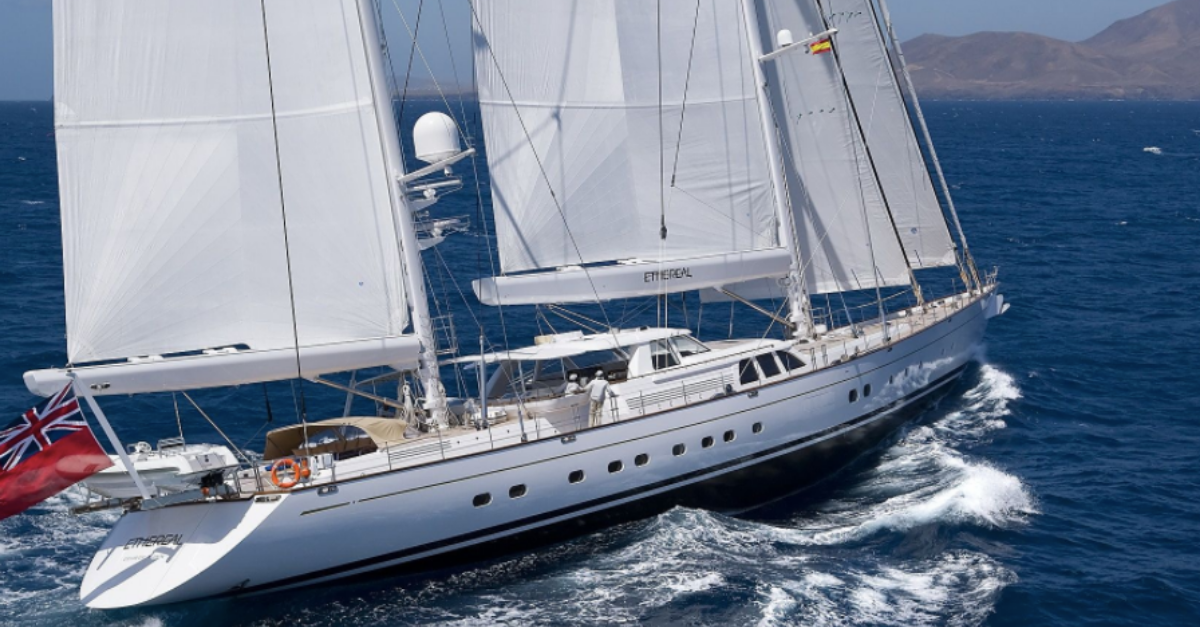 Delivered in 2009 by Royal Huisman, the custom-built Ethereal is 58 metres long yacht is often called the most eco-friendly yacht in the world, mostly due to her innovative hybrid propulsion system.
​
The energy-efficient ship contains lithium polymer batteries that are recharged by the boat's propulsion system during travel. Unlike typical methods, electric motors can be used to either charge the batteries or to turn the propellers by taking energy from these batteries. This flexible energy management system drastically reduces the Ethereal's impact on the environment.
​
The interiors were designed to have less need for air conditioning, with well-insulated walls and made of materials from other industries such as cold storage transport. Even the windows use controllable solar reflectivity to reduce the transfer of heat.
​
​📷 Franco Pace
SAFIRA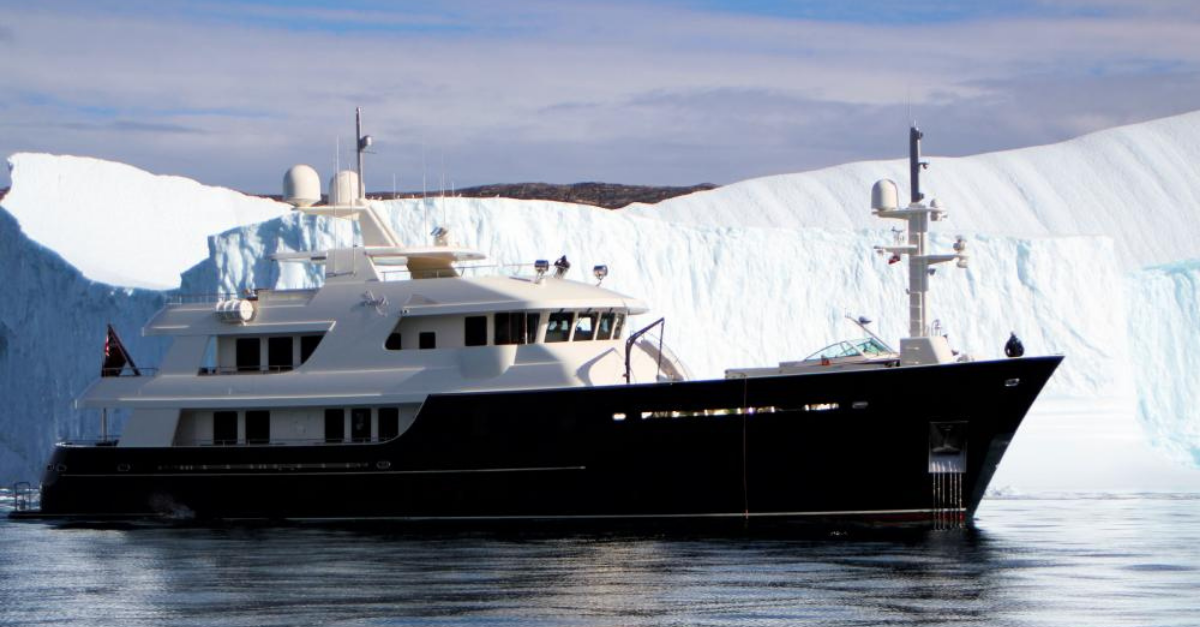 The Safira, built by Newcastle Marine in 2013 was conceived with the idea of minimal environmental impact at the forefront. This 39.3-metre explorer yacht uses Azipod propulsion, which typically sees 18% increased fuel efficiency and the Safira's two Caterpillar C32 ACERT engines run on a combination of biodiesel and diesel, enabling her to reach a top speed of 13 knots while burning less fuel.
​
The vessel's interior is insulated, reducing the need for air conditioning and features LED lighting throughout, meaning she carries less weight with smaller generators. Recycled wood and Marmoleum, a renewable and recycled linoleum make up the flooring, all stonework was made from the cut-offs of other projects and the yachts interior structure was created with forest-certified wood. Safira's decks are constructed out of Esthec, a material that resembles wood but is eco-friendly in both its manufacturing and its maintenance.
​
📷 Camper & Nicholsons
​
Want to contribute to some of the most exciting projects in the marine industry? Get in touch today with Alisha from our Design and Engineering team on Alisha.OFlanagan@marineresources.co.uk.
​
Or, if you're a designer and are looking to put together a portfolio to apply for future roles you should check out 4 Tips from industry professionals on creating a winning Design Portfolioat any level for exclusive tips.
​
To subscribe to our weekely jobs newsletter register here.