Back-to-blogs
How To Avoid The 'Great Resignation'?
Posted-on November 2021 By James Ward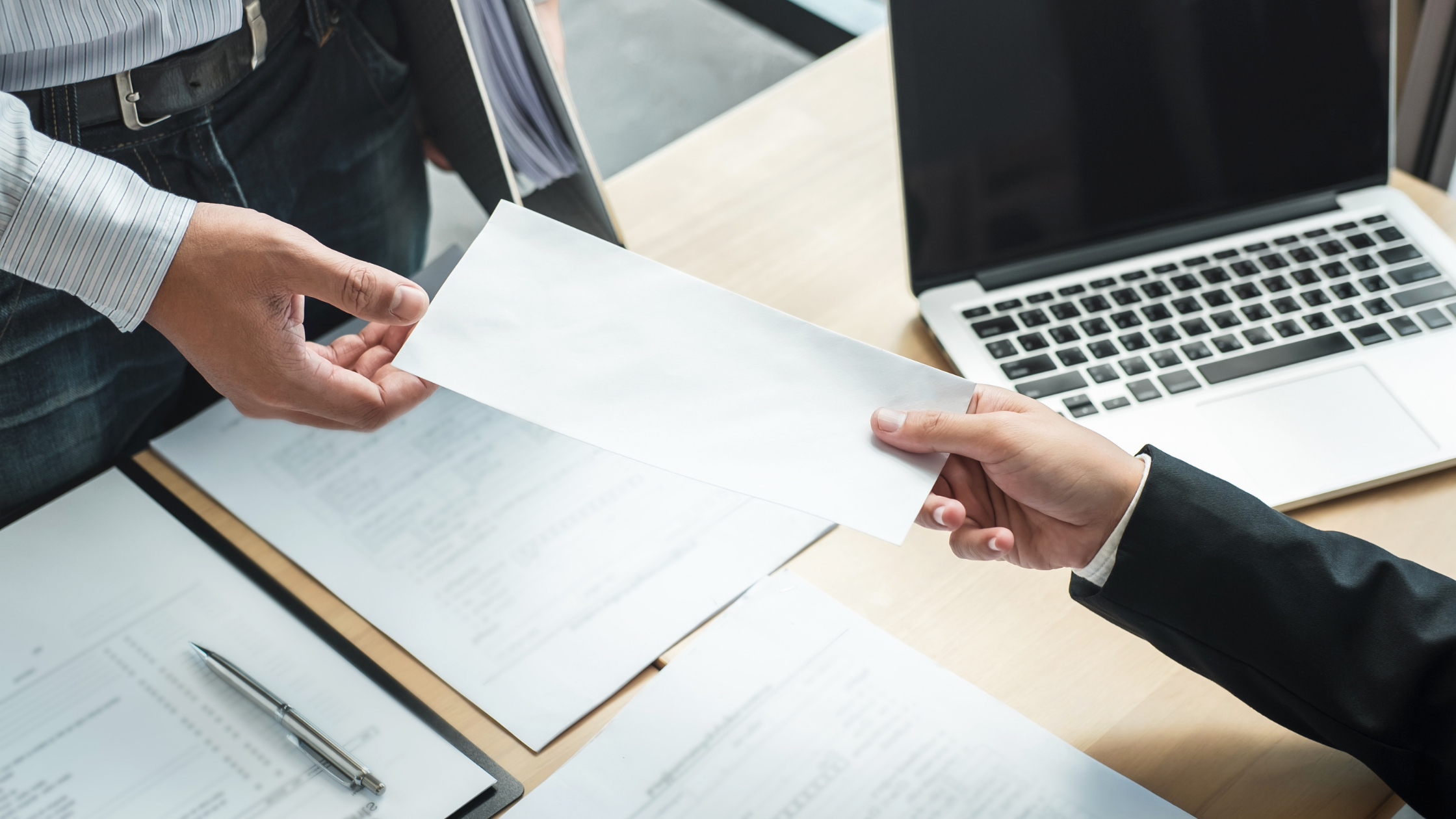 What is the 'Great Resignation'?
Economists and various other experts have predicted for early next year what they are calling 'The Great Resignation' across all different industries. A global, 30,000 strong survey recently conducted by Microsoft,The 2021 Work Trend Index,concluded that 41% of people are considering changing their job in the next 12 months. Additionally, the survey saw 38% of people in the UK stating they had already decided to leave their job within the next 6 months.
Businesses in the marine industry will suffer if retention plans are not quickly put into effect as we will see skill shortages and talented people leaving for other industries.
​
Reasons for it:
The industry is currently in a job heavy and candidate light market, meaning there are lots of options and opportunities available for people to take advantage of. Alongside this landscape, there are employees who don't feel they were treated correctly during the pandemic and weren't appreciated enough by their current employers. They may have held onto their positions until now for stability with winter approaching, the potential for further lockdowns in the UK and to not jeopardise potential bonuses but they are beginning to plan their next moves.
​
​
What can be done to prevent it?
Retaining experienced, knowledgeable, and skilled staff is vital, retraining and rehiring are not ideal right now as businesses are evolving and recovering from the pandemic. This requires planning, investment, and attention.If you feel that you are at risk of losing staff the best thing you can do is be prepared to make changes in your business, so you are not stuck in the past
​
​
Here are our tips for employee retention:
​
​1. Reconnecting with your team:
It is crucial that you really get to understand your people. You must gauge how they are feeling within the company and what their motivations and goals are. You can also decipher if people are in the right teams or if you can restructure better. You can do this through:
Regular reviews - 1on1 sessions, group sessions and feedback procedures

Engagement surveys e.g. Gallup Q12 (staff can confidentially and anonymously give feedback)

Behavioral profiling

Motivational mapping

Psychometric testing
​2. Create a retention strategy for the next 12 months - who are key people you need and how can you keep them?
​
3. Have a clear vision for the direction of the business. This will help staff to feel more secure by easing any concerns or uncertainties around the health of the business. Assure your team by letting them know where you are making investments and that the business plans prior to the pandemic are still on track.
​
4. More engagement with staff to stop them from feeling disconnected and disengaged. Bring the team together with social activities and events, here at Marine Resources we have 'Fun Fridays' where we go to the pub together or do other activities, most recently we went for an afternoon of rock climbing. Human connection with work colleagues is so important in achieving healthy team morale and positive company culture.
​
5. Reviewing incentives and bonuses - are the way you have them structured still relevant? People's priorities and motivations have changed in the last 18 months, so your reward schemes need to adapt to match these trends
​
6. Map out the career paths and potential for growth and development of your staff. Think about what opportunities there are within your business that are in line with your current team's goals and the direction of the business post-Covid. Make sure there are exciting prospects for your team and assure their loyalty pays off.
​
Retaining your employees at this time is all about looking within the business and asking yourself how well are you doing as an employer? It's not just about sales and revenue but how much effort you are putting internally within your business and making your team feel appreciated and hopefully avoiding 'the Great Resignation'.
​
If you need some advice on employee retention or simply want to check if you are on the right path in keeping a positive work culture with more engaged and productive employees, then contact us on (0) 2380 633 399 or hi@marineresources.co.uk.
​
Or, if you want to find out more about the future of recruitment take a look at our blog post What Is Next For Marine Recruitment.