Back-to-blogs
The Most Extravagant Yacht Design Concepts in the World
Posted-on July 2021 By D'Arcy Roberts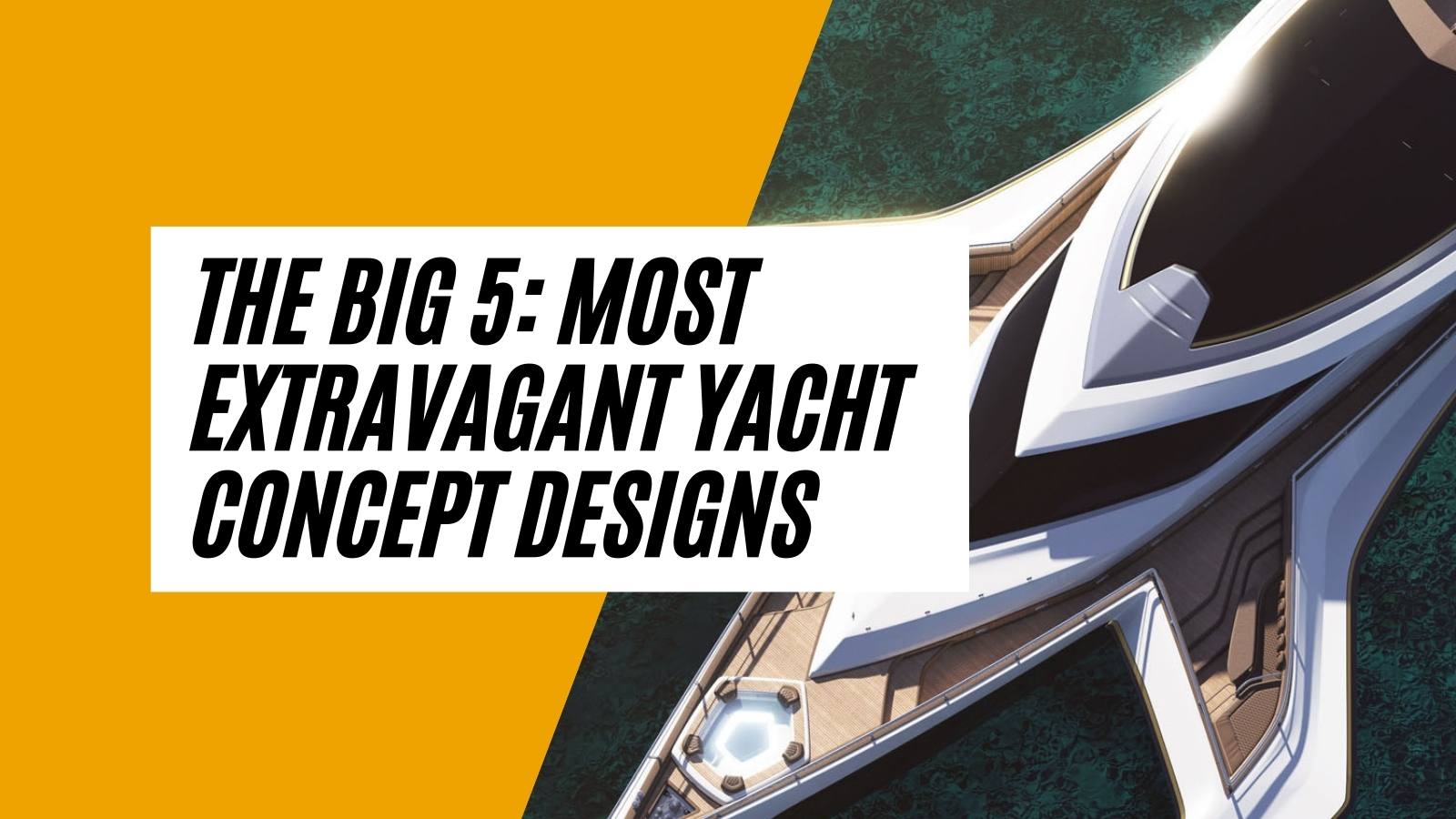 ​
It's important to appreciate the creativity and ingenuity that goes on in our industry. So, here's our list of five of our favourite extravagant boat concepts that are out there to inspire you right now.
​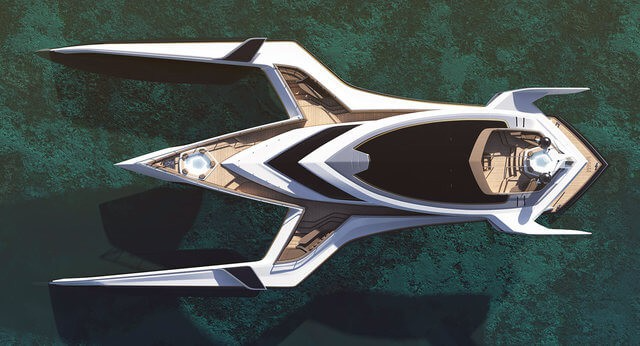 ​
CZYZEWSKI TRIMARAN
Outside of Star Wars- have you ever seen a vessel quite like this before?
Here Czyzewski Design is bringing all your sci-fi-fantasy dreams to life. This 57-metre, maverick Trimaran was designed with the intention of providing something never-seen-before to the yacht category, and by looking at its multi-hull concept and futuristic aesthetic, they have succeeded.
​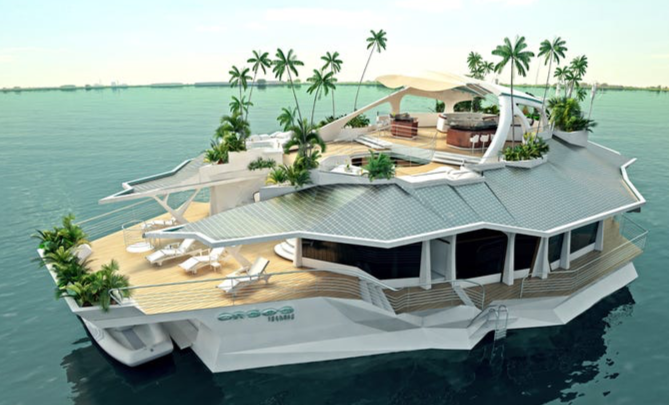 ORSOS ISLANDS
'Make an island of yourself, make yourself your refuge'
Perhaps the Australian company behind Orsos Islands took Buddha's words literally when they created this37-metre long, self-sustaining concept, powered by solar and wind energy. Orsos Islands are the ultimate getaway for those who like their privacy – and are abundantly wealthy - as this manmade yacht island, which can be anchored anywhere in the world, is priced at $6.5million each.
​

MIGALOO SUBMERSIBLE YACHT
Will it sink or swim? Why not both?
Australian company Motion Code: Blue are redefining what's possible with this 114-metre submersible yacht concept that will be the first of its kind, mixing pleasure with privacy, and exploration with relaxation in a way no yacht has done before. Completed with all the trappings of a yacht, such as a bar, in-deck pool, lounge areas, sunbeds, and a helipad, there'll be no mistaking this luxury craft for a war vessel.
📸Migaloo Submarines
​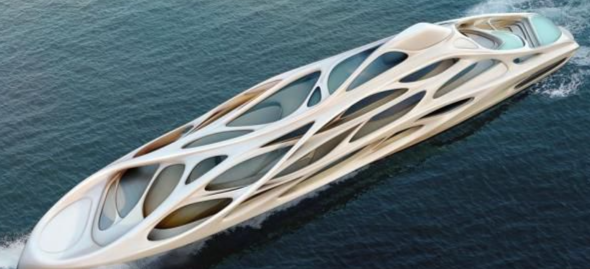 JAZZ
The first 90-metre superyacht, designed by Dame Zaha Hadid, in a range of what will be five 90-metre vessels called Unique Circle Yachts. Engineered by Blohm+Voss, this futuristic vessel that has been described as anything from alien, to skeletal, to a bird's nest, to a spider's web, will be an interesting look at a vessel born from a designer outside of the marine industry.
​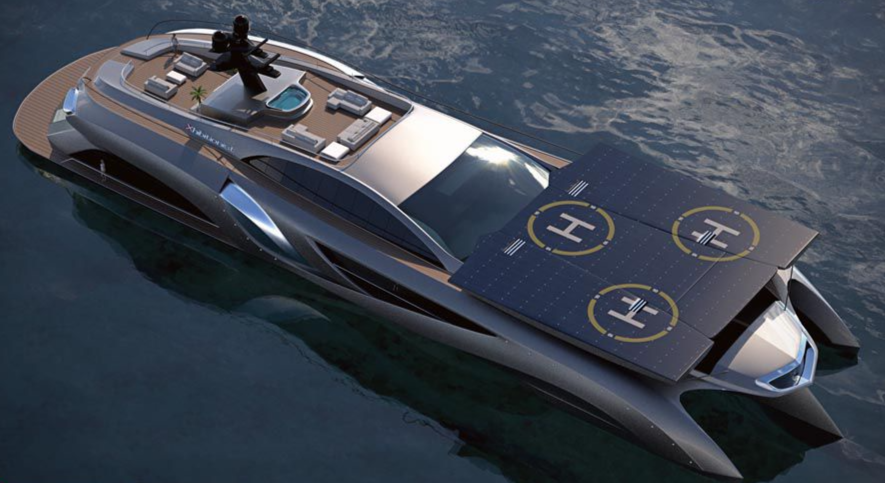 XHBITIONIST
This is a yacht concept that looks fit for Wayne Enterprises. Combining his two passions, Yacht and Car Designer Eduard Gray created this craft with sports car styling, a fold-out helipad/concert stage, steep windshield, sloped hood and Ferrari-like bow, the lines between auto and boat have never been blurrier. To top it all off,OceanLED lighting allows the entire boat to glow at night.
📸Xhbitionist &Gray Design
​​
Want to contribute to some of the most exciting projects in the marine industry? Get in touch today with Alisha from our Design and Engineering team on Alisha.OFlanagan@marineresources.co.uk.
​
Or, if you're a designer and are looking to put together a portfolio to apply for future roles you should check out 4 Tips from industry professionals on creating a winning Design Portfolio at any level for exclusive tips.