Back-to-blogs
6 Tips for the Ultimate Interview Prep
Posted-on April 2023 By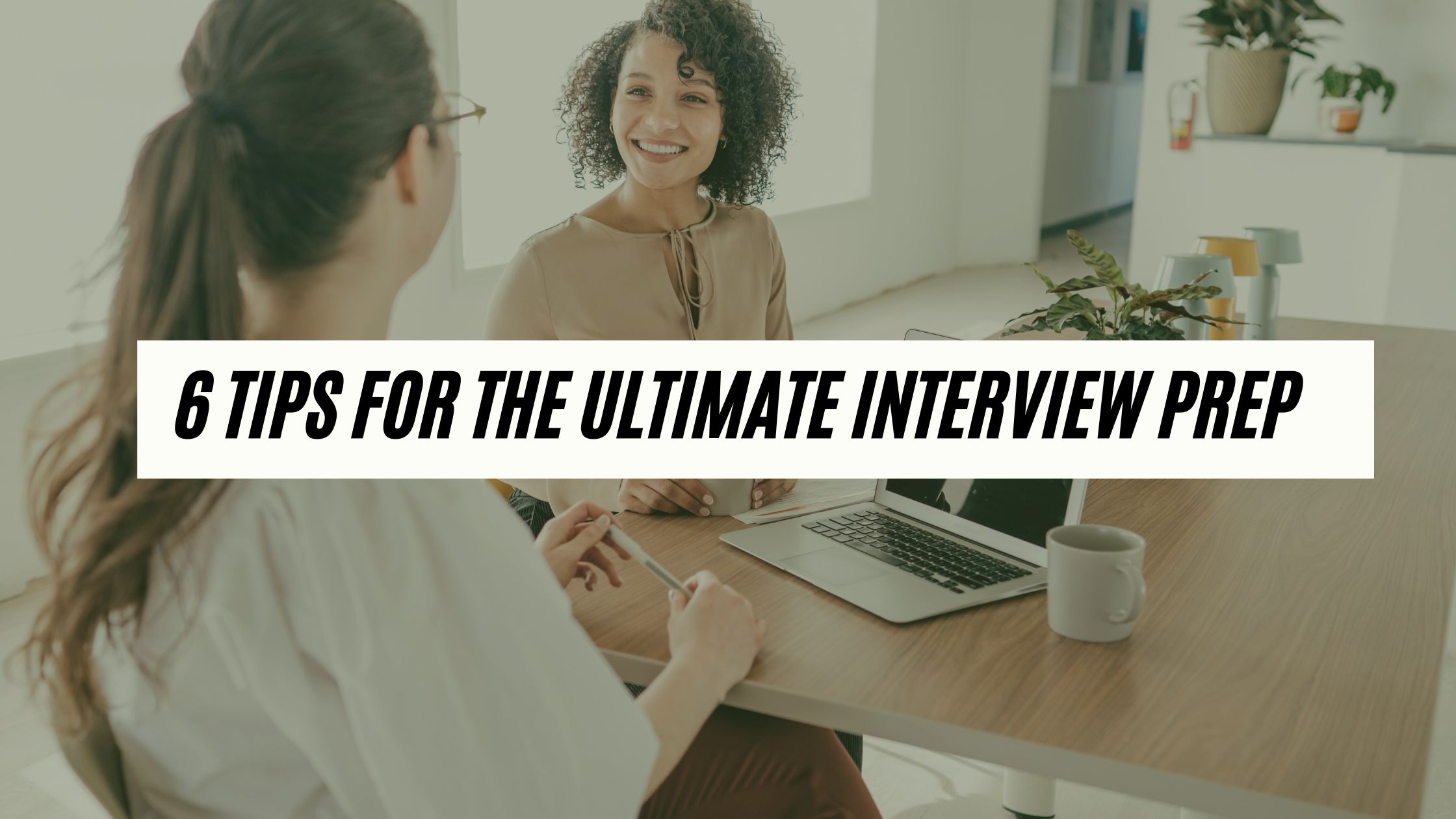 Are you nervous about an upcoming interview?
Preparing for an interview can be daunting but it's your chance to shine, and with a bit of preparation, you can show off your skills and experience with confidence.

From researching the company to practising your answers, we've got you covered
​
1. Do your research
How much do you know about the company you're interviewing with? Take some time to learn about their history, mission, and values. This information will help you understand the company's culture and prepare thoughtful questions to ask during your interview.
2. Review the job description
Make sure you understand the job requirements and responsibilities outlined in the job description. This will help you tailor your answers during the interview and show how your skills align with what the company is looking for.
3. Practice makes perfect
Anticipate common interview questions and practice your answers in advance. This will help you feel more confident and prepared during the interview. Some common interview questions include: "Tell me about yourself," "Why are you interested in this role," and "What are your strengths and weaknesses?"
4. Dress appropriately
Make sure you dress appropriately for the interview. Many roles in the leisure marine industry tend to have a more casual dress code, but you still want to present yourself professionally. Opt for business casual attire.
5. Be on time
Timekeeping is hugely desirable for the majority of businesses. Arrive on time for the interview, or even a few minutes early to show that you're reliable and respect the interviewer's time.
6. Follow up after the interview
After the interview, send a thank-you email to the interviewer. This will show that you appreciate the opportunity to interview and help keep you top of mind during the hiring process.
​
Remember, an interview is a two-way street. It's not just about the company evaluating whether you're a good fit for the role, but also about you evaluating whether the company is a good fit for you. Take the opportunity to ask thoughtful questions and get a sense of the company's culture and values.
​
So, if you're nervous about an upcoming interview, don't worry. Just follow these tips, be confident, and show off your skills and experience. Good luck!

If you're still feeling nervous or have any questions, don't hesitate to reach out to us or sign up for our weekly Job Seekers Newsletter. We're here to support you in your job search and help you land your dream role. So go ahead and ace that interview - we believe in you!​