Back-to-blogs
What Are We Excited About in 2023?
Posted-on January 2023 By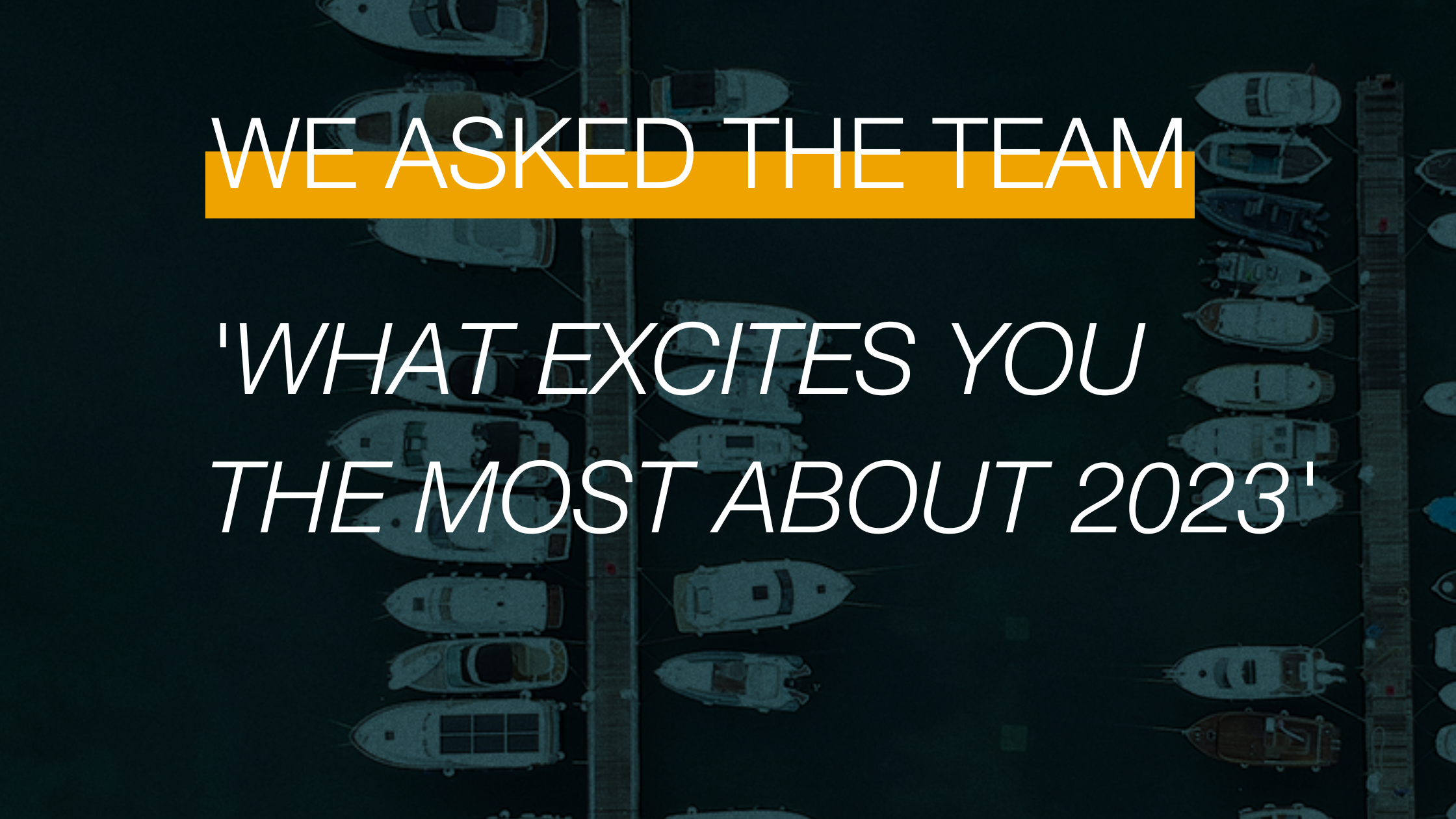 We are all really excited about 2023! It's the year of new possibilities and great opportunities. As we enter the new year, our teams at Marine Resources are excited to see what 2023 has in store for the marine industry!
There's a lot to be excited about, from connecting top talent with rewarding job opportunities and supporting our clients' growth, to exciting events in the industry.
​
We asked our three divisions what it is that they are most looking forward to in their sectors, find out what they said below:
​
Skilled Trades are most excited about:
​The Southampton International Boat Show 2023, which gives them the exciting opportunity to view the finished products of their skilled trades contractors.

Working with some fantastic clients on new projects within the Defence, Adventure, Commercial & Leisure Marine Industries.

Celebrating milestones with leading clients, with one celebrating 50 years in business!

Working alongside new innovations, carbon-neutral projects and sustainability.

Marine Resources turning 20!
Sales, Marketing and Operations are most excited about:
METSTRADE, Southampton International Boat Show and Dinghy & Water-sports Show, along with catching all the media coverage from Monaco Yacht Show for the Yacht Broker side.

The rise of digital marketing as well as connecting with clients and candidates for/from Yacht Brokerages all over the UK and overseas.

Working on unique recruitment projects with our partners at Premier Marinas and Lippert, and seeing their work in the community.

The 14 new events for the Sail GP and Americas Cup Programmes! We're delighted to be working with the British Team, and are keen to reach out to other Sail GP teams!

Educating and appealing to the younger generation! There are so many exciting opportunities within the marine industry.
Design, Engineering and Technical are most excited about:
Working on roles that involve marine technologies, wind-energy or renewables

Supporting the Leisure and Commercial marine markets with talent in Design & Naval Architecture.

Attending the Southampton International Boat Show 2023 in September

The evolution of the Design, Engineering and Technical desk at Marine Resources as the industry is not looking at slowing down!
If you would like to get in touch and discuss your recruitment plans or you want to explore the next steps in your career, give one of our team a call for a confidential chat today.
​
If you are looking to take your career to the next level or you need support with your business' growth plan, our team is here to help. We can provide you with personalised recruitment plans and advice to help you achieve your goals.
​
Contact us today for a confidential chat on: hi@marineresources.co.uk or (0) 2380 633 399