Back-to-blogs
Dammrich and Hopkinson join forces with Marine Resources in executive search offering
Posted-on June 2022 By Preslava McCarthy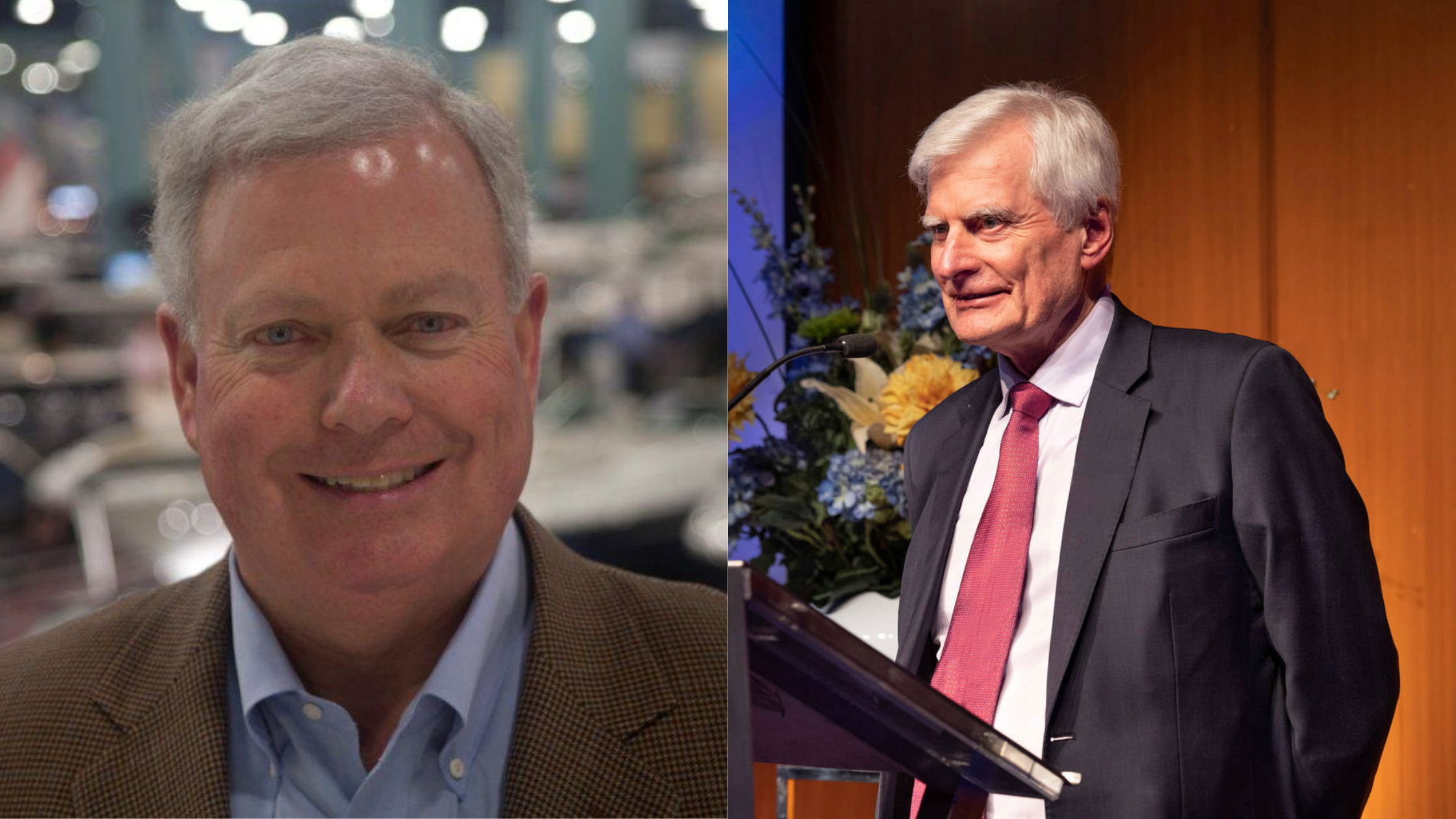 Two marine industry veterans Thom Dammrich and Nick Hopkinson to join forces with a recruitment company with international C and D-suite placements.
​
The international marine specialist recruitment company, Marine Resources have joined forces with the former president of the Chicago-based National Marine Manufacturers Association Dr.Thom Dammrich and the former editor and owner of International Boat Industry magazine Nick Hopkinson. This partnership aims to offer businesses in the leisure marine industry assistance with identifying and recruiting key management personnel.
​
Marine Resources offer bespoke headhunting and recruitment services. With over 19 years' experience they are experts in recruiting at executive level across professional services into marine and offer a comprehensive recruitment service within design engineering and technical, marinas, build and refit.
​
CEO and Founder of Marine Resources Recruitment, James Ward commented:
"We have invested more in resources, time and people on an ongoing basis. Joining forces with Nick and Thom, alongside Oli Wells our Head of Executive Search for Marine Resources, will strengthen our recruitment services offering and ensure the recruitment jigsaw is confidently put together."
​
Both Thom and Nick have extensive knowledge of the global market having engaged with leading figures and companies in the industry for many decades and in numerous countries during their previous careers.
Dr.Thom Dammrich, former President of the National Marine Manufacturers Association commented,
"I am delighted to work with long-time colleague, Nick Hopkinson, in association with Marine Resources to help marine businesses find the talent they need to be successful and executives to find the position where they can make a significant contribution."
​
"I am very pleased that Thom and myself are teaming up with Marine Resources to extend the company's reach into the area of top level international senior executive placement." Said Nick Hopkinson, former owner and editor of International Boat Industry magazine. "Our long experience of the industry means that we are well positioned to provide this service and look forward to working with companies seeking to strengthen their management teams as well as with individuals looking for new opportunities."
​
Companies or controlling shareholders who wish to have a discussion in complete confidence about their senior executive search requirements and likewise individuals wishing to explore new senior level opportunities should in the first instance contact
​
Thom Dammrich thom@marineresources.co.uk Phone + +1 847 274 5167 in the US or
Nick Hopkinson nick@marineresources.co.uk Phone + 44 (0) 7966 159981 in the UK.
Or to contact Oliver Wells, Head of Executive Search at Marine Resources oliver@marineresources.co.uk, +44 (0) 7458 040285
​
​
​