Back-to-blogs
Marine Resources Announces Exclusive Partnership with Simpson Marine
Posted-on March 2022 By Preslava McCarthy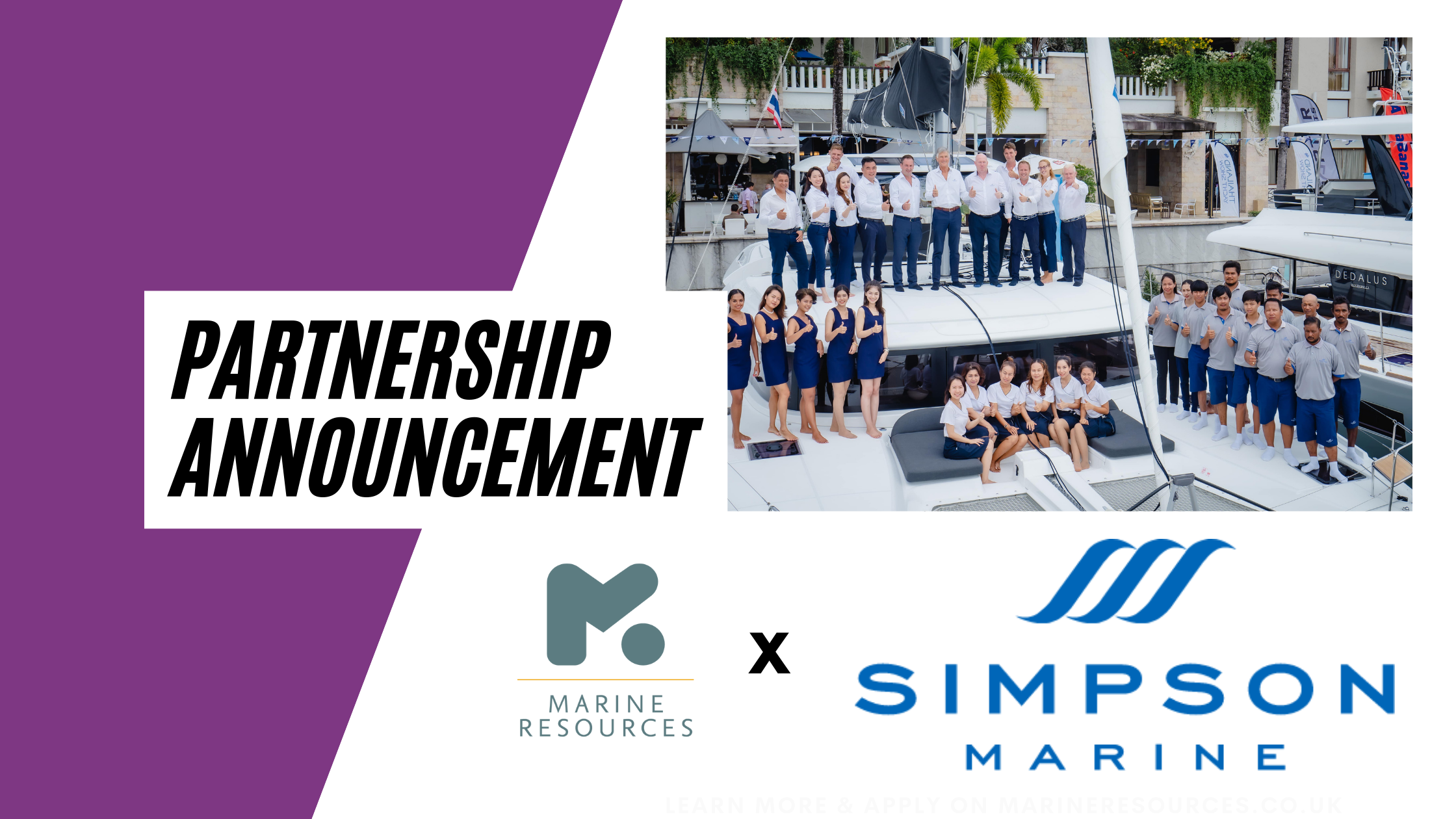 ​Simpson Marine employs the services of leading shore-based recruiter Marine Resources, to drive the expansion of their team through key strategic roles across Sales, Brokerage and Service in and around Asia.
​
Marine Resources is pleased to announce its selection by Simpson as their key recruitment partner. The UK's leading specialist recruitment company to the Leisure Marine and Superyacht Industry, Marine Resources have been selected as the sole recruiter to partner with Simpson Marine for this exciting period of expanding their team in Asia. The first project of the partnership will see the appointment of experienced Client Service Managers in Thailand and Hong Kong and experienced Yacht Brokers in Singapore, Hong Kong and Indonesia.
Simpson Marine is a full-service, award-winning company that specialises in luxury yacht charters, yacht management, pre-delivery and after-sales service. From design to refit, Simpson Marine is renowned for recruiting a team that is friendly to work with as they are yachting professionals and experts in their field, to ensure their customers have the best experience every step of the way.Group General Manager Richard Allen comments:
"We are aware that in order for Simpson Marine to grow quickly but sustainably, we have to push focus towards our employees and the communities we serve. We understand that by putting our people first, our company's possibilities are endless and as such, we are hugely excited and well-positioned to propel this business into a new era.
Attracting the right team members is a vital part of the foundation for our future development. By partnering with Marine Resources we anticipate that we will reach the right people, ensuring we secure passionate, intelligent service managers and yacht brokers to support our business through this exciting period of growth."
Marine Resources' hiring strategy moves away from traditional reactive recruitment, to a mutually collaborative partnership. This long-term relationship ensures that the supply of high-quality talent aligns with Simpson Marine's strategic objectives. The market-leading recruiter will be servicing roles across their yacht sales, brokerage and service division and working to ensure access to the best professionals to fill their vacancies as and when they arise.
Marine Resources are excited to speak confidentially with industry sales professionals from across the marine industry, including Senior Service Managers and Yacht Brokers from all levels.
Anyone interested to discuss a position with Simpson Marine can get in touch with Paul Green at Marine Resources on +44 (0) 2381 680 509 or paul.green@marineresources.co.uk