Back-to-blogs
Marine Resources partners exclusively with Lippert Marine Group Europe
Posted-on January 2022 By Preslava McCarthy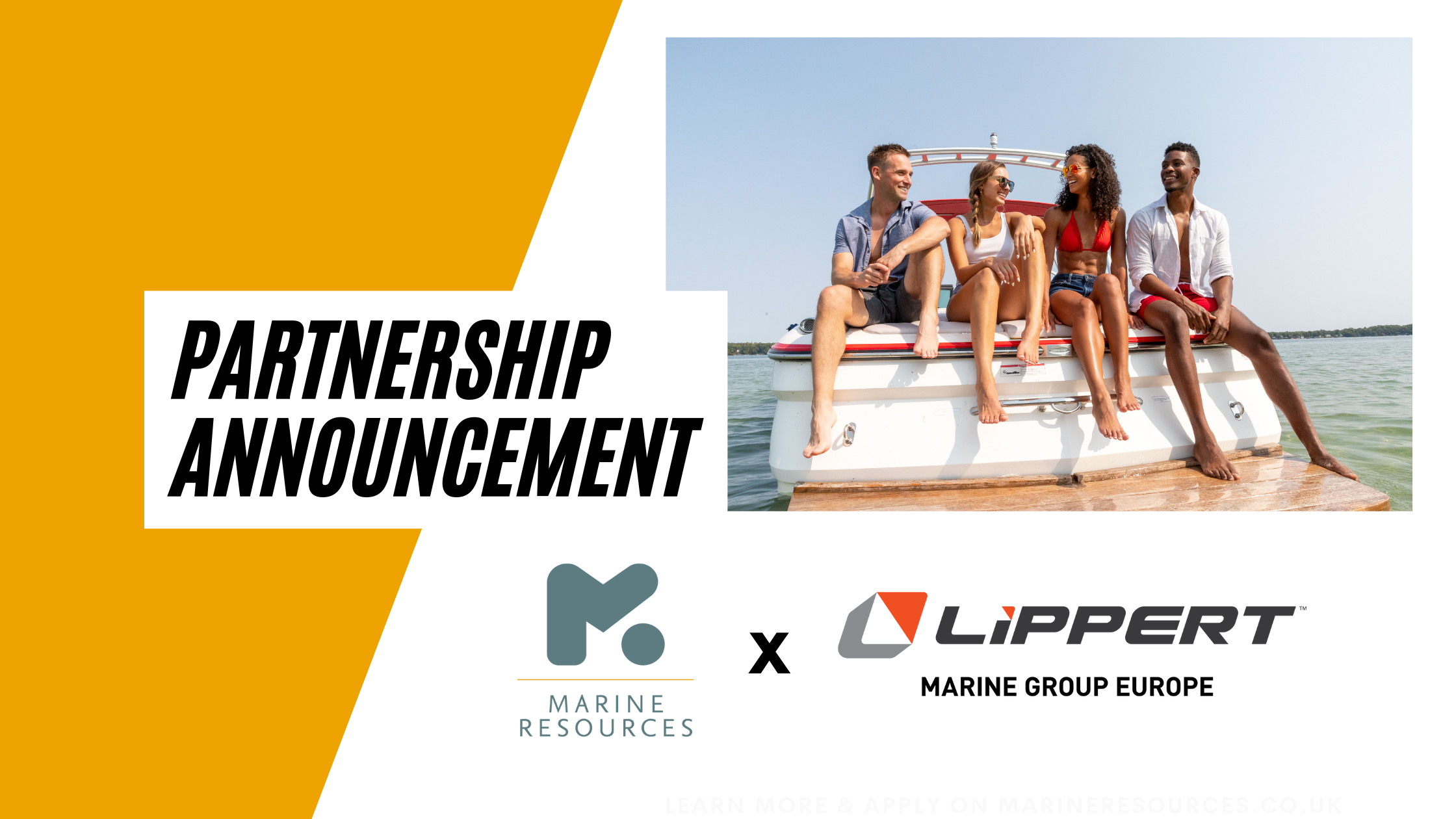 ​
Lippert Marine Group Europe employs the services of Marine Resources, to drive the expansion of their commercial team and arm the business for growth.
Marine Resources is pleased to announce its selection by Lippert Marine Group Europe (Lippert) as their key recruitment partner. The UK's leading specialist recruitment company to the Leisure Marine and Superyacht Industry have been selected as the sole recruiter to partner with Lippert for this exciting period of strategic growth. It is anticipated that Lippert will be hiring a number of sales professionals to meet the company's ambitious growth plans in 2022.
​
Lippert Marine Group Europe represents iconic marine brands such as Trend Marine, Lewmar and Taylor Made. LippertTM, as a leading global manufacturer of highly engineered solutions, continues to strengthen its position in Europe with the alignment of those heritage companies under one corporate brand. The latest arm of the business, places the company vision 'business as a force for good' at the forefront of their strategic plan. Group Commercial Director Matt Johnston comments;
​
"Lippert Marine Group Europe are aware that in order to grow quickly but sustainably, we have to push focus towards our employees and the communities we serve. We understand that by putting our people first, our company's possibilities are endless and as such, we are hugely excited and well-positioned to propel this business into a new era.
Attracting the right team members is a vital part of the foundation for our future development. By partnering with Marine Resources we anticipate that we will reach the right people, ensuring we secure passionate, intelligent sales professionals to support our business through this exciting period of growth."
As recruitment evolves within the UK, in response to the current candidate short market, Marine Resources' hiring strategy moves away from traditional reactive recruitment, to a mutually collaborative partnership. This long-term relationship ensures that the supply of high-quality talent aligns with Lippert's strategic objectives. The market-leading recruiter will be servicing roles across their Sales and Account Management division and working to ensure access to the best professionals to fill their senior-level vacancies as and when they arise.
Marine Resources are excited to speak confidentially with industry sales professionals from across the marine industry, including Sales Managers, Account Managers and Business Development Professionals.
Anyone interested to discuss a position with Lippert Marine Group Europe can get in touch with Stephanie Olliff at Marine Resources on +44 (0) 2381 680 502 or stephanie.olliff@marineresources.co.uk