Back-to-blogs
COVID-19 Risk Assessment Checklist
Posted-on July 2020 By James Ward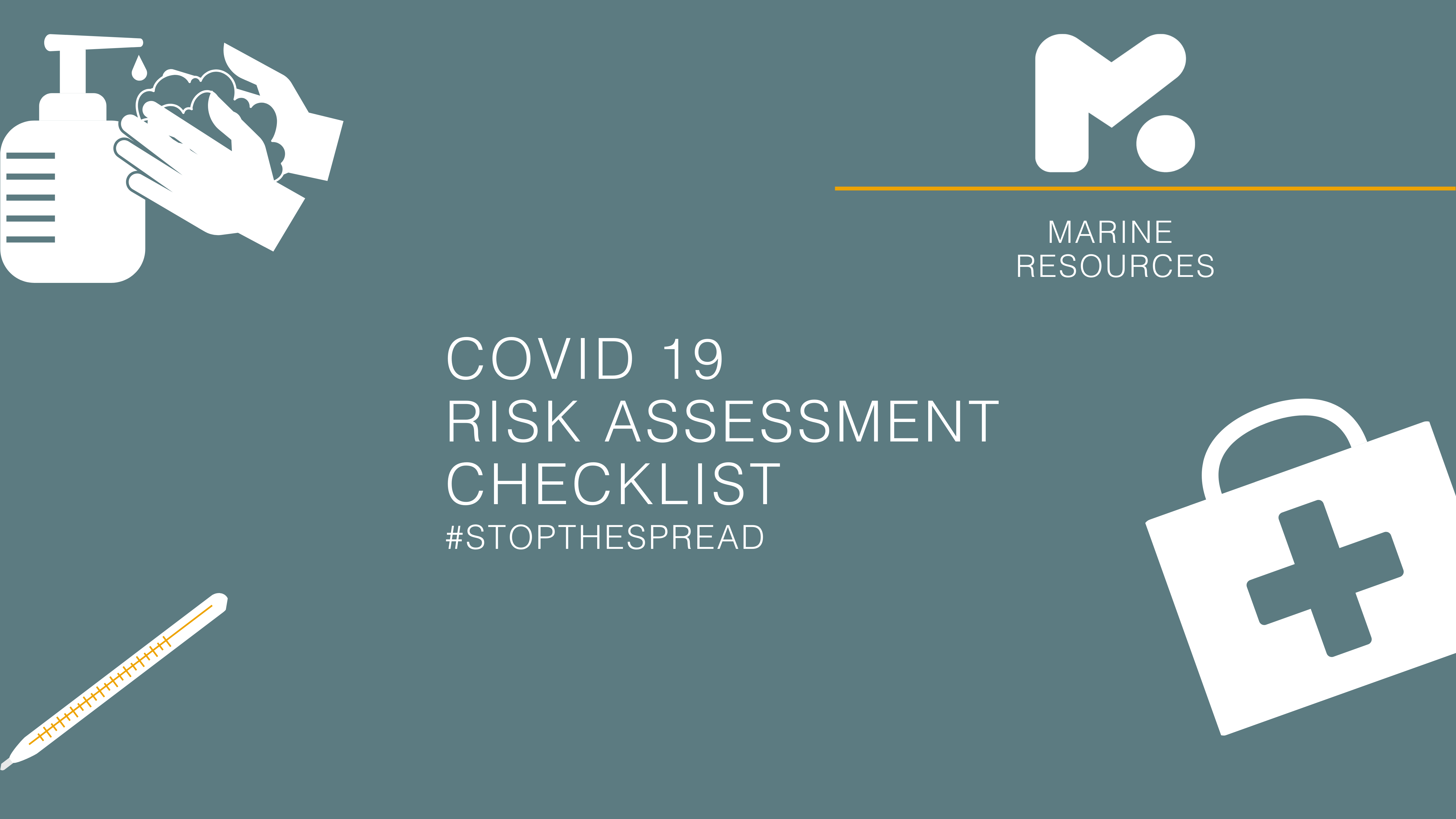 ​We have some good news to share with you. We are back in the office!
​
Reopening in the new 'normal' can certainly seem overwhelming. With COVID-19 hugely impacting the marine industry, businesses are making important strategic decisions aimed at keeping their business healthy and safe.
​
We realise that it is now more important than ever for companies to ensure their employees have the right tools to maintain the highest level of safety. Our team took some time to create a COVID-19 Safety Checklist to help with the transition of opening up the office and we thought it would be useful to share, to give you one less thing to worry about.​ Whether you're an office, small business or otherwise, we're here to help you navigate the new normal.
​
Simply download the file in exchange for your email.
​
Print it, implement it and share it with your community.
​
​
​
​
*Please note that Marine Resources are not professional Health and Safety regulators. This is an internally devised guide. Always refer to official Government guidelines for full compliance.
​