Back-to-blogs
​Is It Too Late To Save Our Planet? 
Posted-on February 2020 By James Ward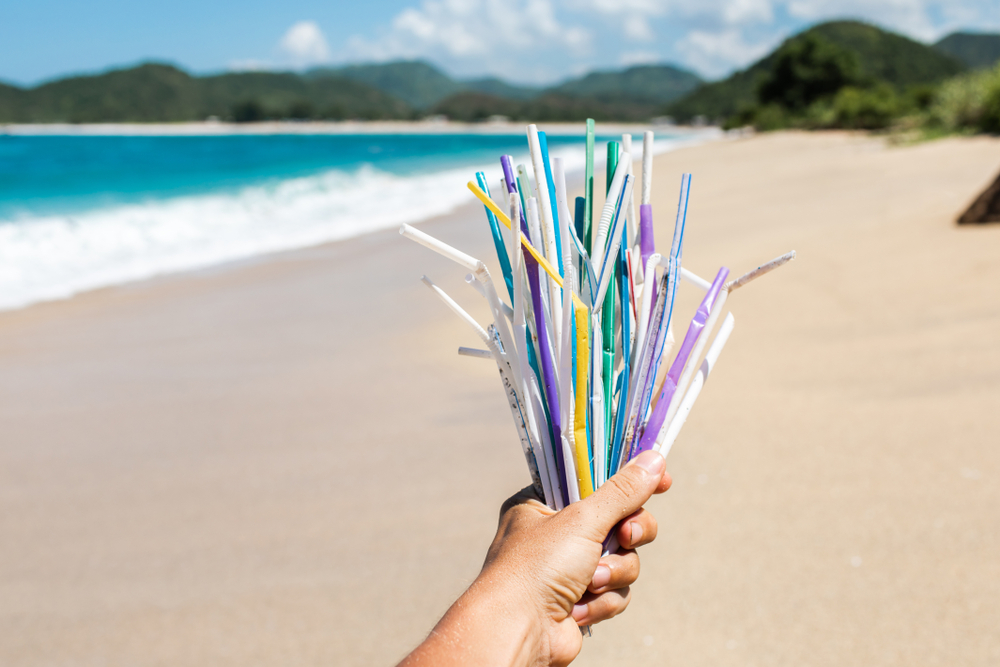 ​
"If we didn't think we could save it then I think no-one would still be fighting so hard for it". 
​
This week we met with our eco-partner Bianca Carr, environmental activist and founder of The Final Straw Solent as part of our #MREcoPledge to reduce our carbon footprint and become a more environmentally conscious workplace. 
​
1: Tell us about The Final Straw Solent.
The Final Straw Solent is a local environmental campaign focusing on single use plastics. The Final Straw team delivers educational programmes for school children and helps businesses conduct their CSR campaigns. We are determined to create an awareness of the enormous issue that is plastic waste. 
​
2: What was your inspiration to create The Final Straw? 
My inspiration for The Final Straw was from watching my children using micro plastics to decorate their sandcastles on a beach in Bermuda. When I was a child, I remember using shells and twigs, I certainly did not remember any plastic waste, so this drove me to want to help make a positive change. 
​
The Final Straw story began when I came back from Bermuda. On my return to the UK, after a long search looking for the right group to join to achieve my mission of turning the tap off on plastic pollution, I was disappointed when I couldn't find a team that acted further than a simple beach clean. So, I gathered the courage to start my own campaign which has now gained a non-profit CIC status and is consistently growing. 
​
3: Why do you think we are currently in an environmental crisis? 
We are in an environmental crisis because we have been blind to the waste that modern technology has created. In the past, we have not considered the effect of burning fossil fuels and plastic waste until now. I think that we have been aware of lots of problems, and how to tackle them for quite some time, but movements to make significant changes to save our planet haven't been acted on. Change has been far too slow. 
​
4: Do you think we can save our planet, or is it too late? 
If we didn't think we could save it then I think no-one would still be fighting so hard for it. The planet can recover from the damage that we have inflicted on it if we start making significant changes. However, I do think that the non-recyclable plastics will still be on our planet and will forever be a permanent reminder of what we produced and couldn't deal with. 
​
5: Why do you think that your partnerships with businesses like us are so important? 
Since the beginning of The Final Straw, we have been determined to create business partnerships. We felt that there were numerous environmental campaigns out there, but a clear lack of plastic usage awareness and education. We are passionate about providing this to businesses. We feel that by educating businesses, there is so much potential for a knock-on effect, whereby we instantly have a team that can help spread the message and increase awareness to customers, clients, friends of employees and more! The more people talking about the message and the campaign, the more people will want to hear the message and be involved. 
​
6: If someone is looking to improve their environmental impact, where is the best place to start? 
It depends on what aspect of environmental health they are looking at. Beginning with what particularly interests you is a great place to start, whether this is reducing single use plastics or tackling climate change, you can make a difference by taking it one step at a time and knowing your journey is as important as everyone else's. 
​
We don't need a few people doing zero waste perfectly, but what we do need is millions of people trying and doing it imperfectly. This is where we all come in. Nobody is perfect on this journey to sustainability. It's definitely not easy, but as imperfect as we are, we can all make a difference no matter how small or insignificant we feel it might be.
​
7: What can businesses do to minimise their carbon footprint in the office? 
Start with switching off the lights, reduce your energy use in any way you can, switch everything off, reduce what you print, use reusable products and stay away from single use plastics. You could also plan how to get staff to and from work in ways other than all driving separately, you could consider car shares, biking, or even walking groups; these can really help and could bring your office team together. 
​
8: Tell us about any upcoming volunteering opportunities that people can get involved in. 
We try to run monthly or 6 weekly litter picks and beach clean-ups. All of the clean-ups we run are there not just to pick up litter but to reinforce what we do on the other aspects of the campaign. We also love encouraging businesses to join us and bring their staff along so they can meet their CSR targets. 
​
We are always looking for volunteers to speak to local businesses about whether we can help them reduce their plastic usage and general waste. We like to think everyone can be a volunteer for us by spreading a positive message about what we do and encouraging others to be more environmentally conscious. 
​
We are very excited for our upcoming sea clean up with Marine Resources in the next few weeks. This clean-up will allow us to clean a particular area that has been bothering us for ages yet is unreachable by land.
​
9: Are there any companies that businesses should look into collaborating with to reduce their workplace's carbon footprint? 
There are lots of companies that can help businesses reduce their waste, it just all depends on what aspect of your carbon footprint you wish to improve on. We believe that no one needs to be perfect so just pick an area that you feel passionate about and start there. Be it reducing electricity, water use, plastics, food waste, there are so many ideas online! Starting with an internal audit that is updated monthly or quarterly will help you ensure your company is moving in the right direction with their waste.