Back-to-blogs
An Afternoon to Celebrate at Our Marine Industry Salary Survey Event
Posted-on December 2019 By James Ward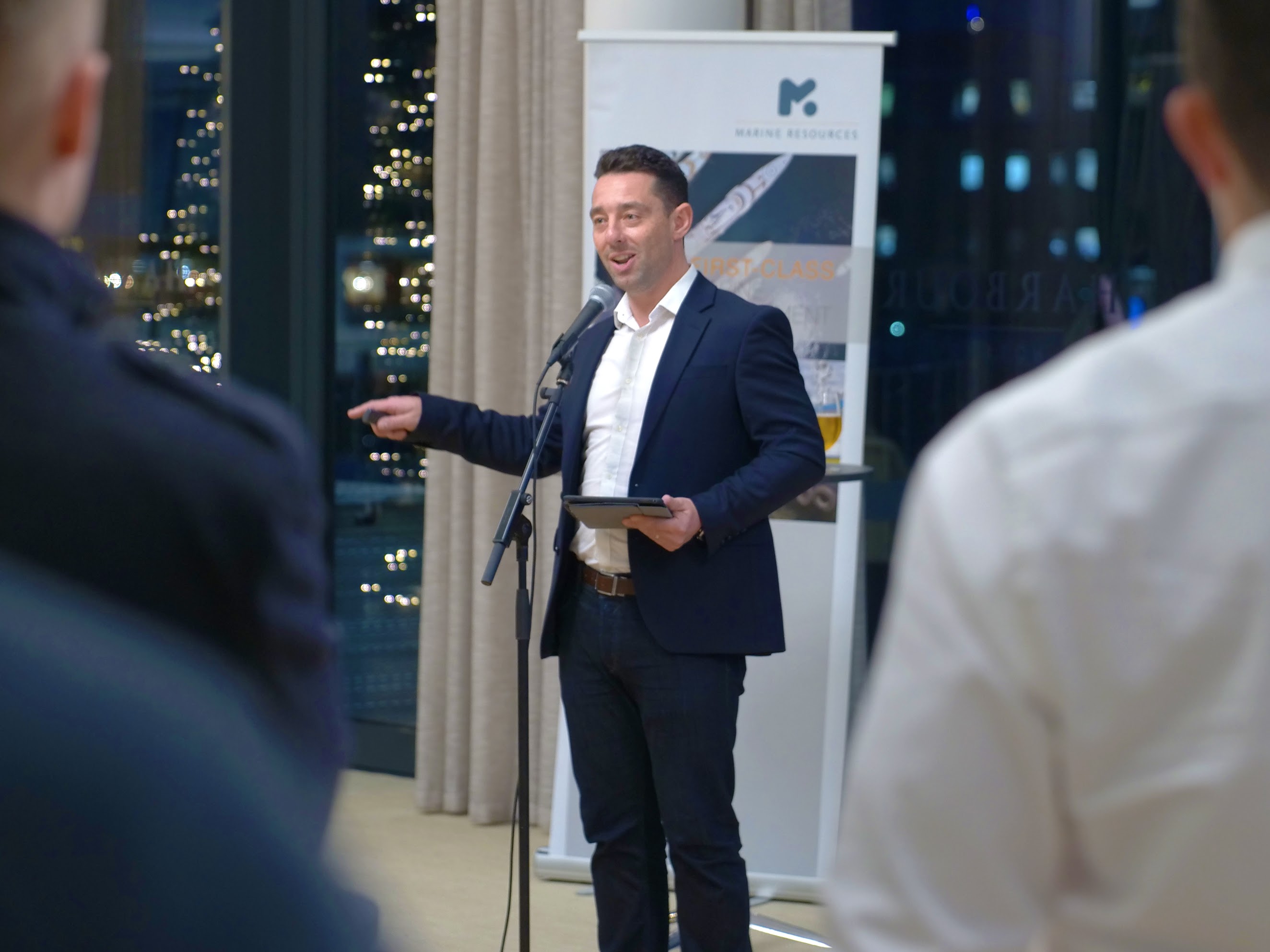 ​
On the 27 of November at the Southampton Harbour Hotel, we celebrated our company rebrand and achievement of conducting the first-of-its-kind Marine Industry Salary Survey, which has provided the industry with comprehensive insights into the salaries currently commanded by marine professionals across the country.
​
We were joined by industry professionals, clients, partners, and friends to celebrate with canapes and glasses of fizz to formally reveal our new brand and plans for the future, while also announcing the results from the survey - sharing insights into the current state of the employment market in the UK.
​
The results highlighted a number of positives, as well as areas for improvement, with key findings revealing average salaries within the marine industry are above the national average but there remains a large pay disparity within marine industry sectors.
Attracting talent from outside the industry presented a major challenge according to employers with the majority of marine industry employees open to transferring to other industries to further develop their careers. Throughout the event, James provided insightful commentary on the results, which can be downloaded in full here: https://www.marineresources.co.uk/the-marine-salary-survey
​
James commented "we've got a good spread of both clients, candidates and people who have supported us over the years so it was great to get everybody in the same room and talk about what we've been up to and what we're going to be up to and to also roll out the salary survey results and just to celebrate with them and buy them a drink.''

With one lucky survey respondent winning the £100 Amazon voucher and all attendees receiving a gift bag filled with sustainable Marine Resources merchandise, inspired by our sustainable partnership with environmental charity The Final Straw Solent, everyone left the event with a treat! 

2019 was just the start as we plan to conduct the survey annually - so if you weren't able to participate this time, we would love you to get involved next year.  And don't forget to follow us on social media to stay up-to-date on all of our activities and plans as we move into the new year. 
Thank you to everyone that came to celebrate with us!